Everything your commercial property needs to maintain that professional image. From the first time we begin working on your property you will notice our exceptional reputation is built on understanding your needs and concerns and applying a customer-first approach combined with our no-hassle landscaping service.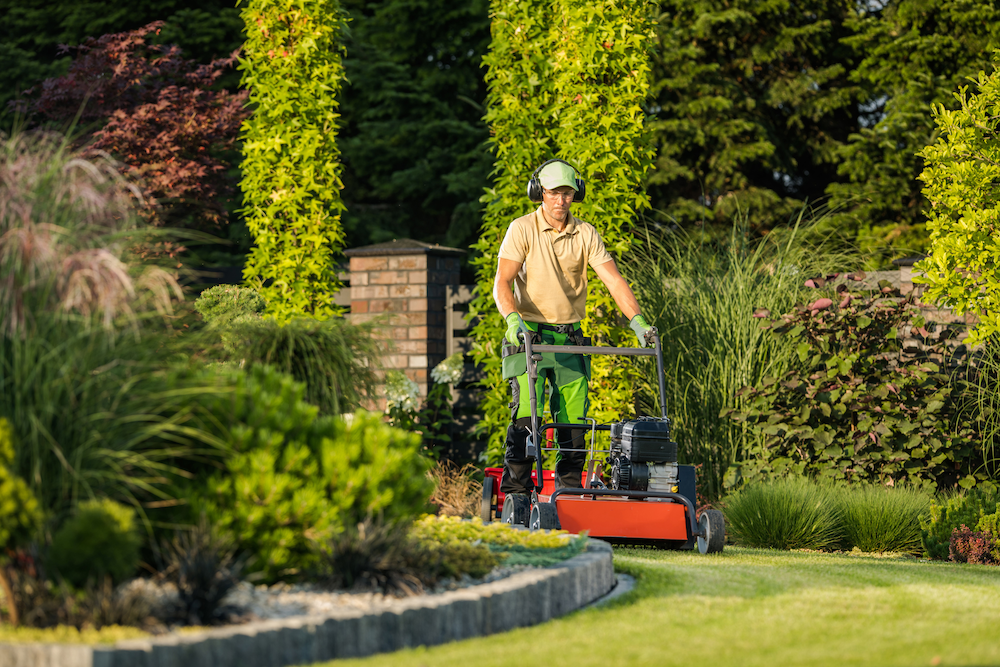 Weekly Lawn Care
Weekly lawn care services for a commercial property typically involve mowing the grass, trimming and edging the lawn, and blowing away debris. A well-maintained lawn not only enhances the curb appeal of a commercial property but also provides a professional and welcoming environment for customers and employees.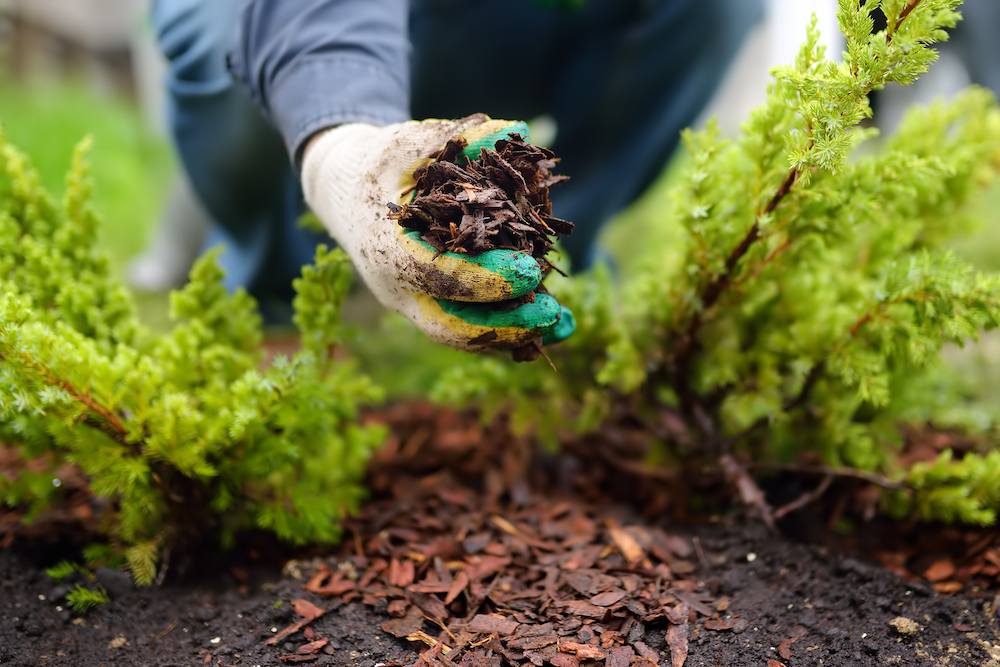 Mulching
Mulching services for a commercial property involve the application of a layer of organic material such as wood chips, bark, or leaves to the soil surface around trees, shrubs, and other plantings. Mulching offers several benefits for commercial landscapes, including improving soil health, suppressing weed growth, retaining moisture, and regulating soil temperature. Mulching can also enhance the appearance of a landscape by creating a neat and uniform look. JGM Landscaping can provide mulching services on a regular basis to maintain the health and beauty of a commercial property's landscape. The type and amount of mulch needed may vary depending on factors such as the plant species and the desired aesthetic effect.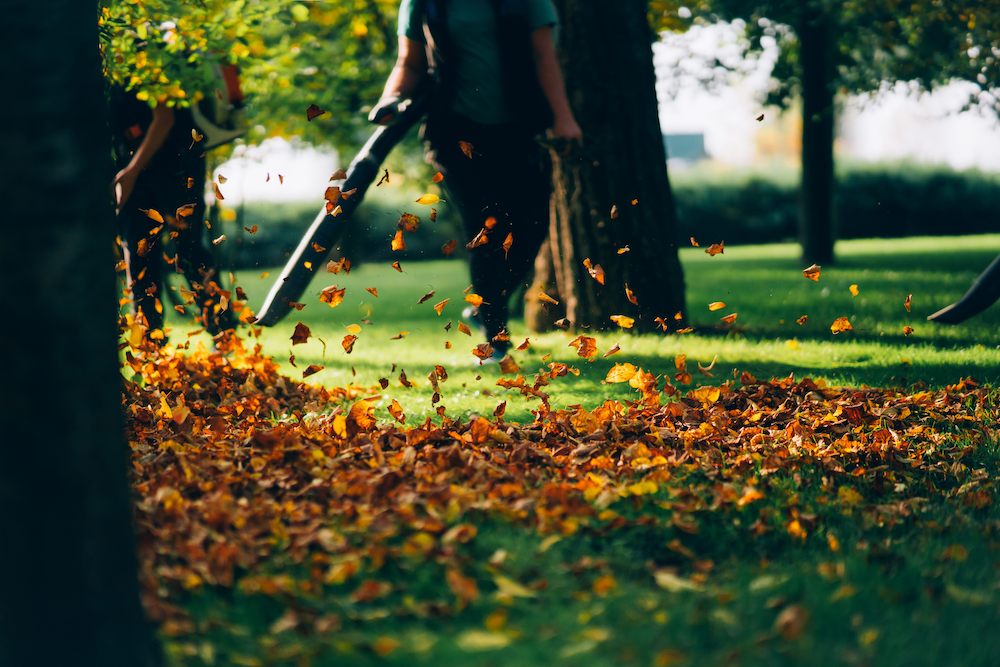 Seasonal Cleanups
Seasonal cleanups are an important aspect of maintaining the appearance and safety of a commercial property's outdoor space. These cleanups typically occur in the spring and fall and involve the removal of leaves, debris, and other yard waste that has accumulated over the season.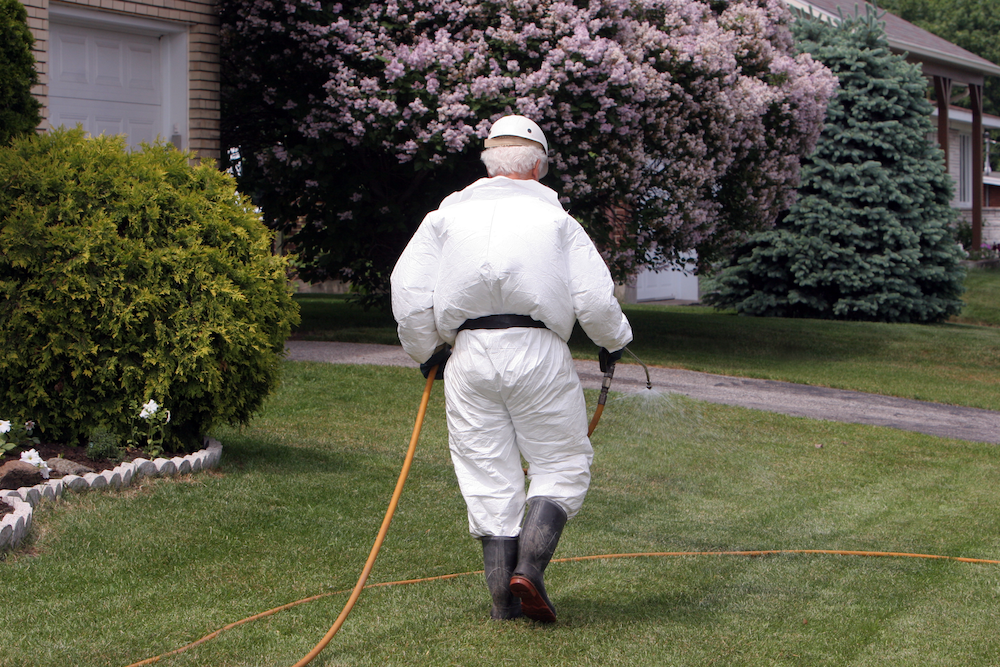 Lawn Treatments
Lawn treatments for a commercial property typically involve the application of fertilizers, herbicides, and pesticides to maintain a healthy and vibrant lawn. Regularly scheduled treatments can help prevent weeds and pests from taking over, while also promoting strong root growth and resistance to disease. The specific treatments needed may vary depending on factors such as the type of grass, soil type, and climate. JGM Landscaping can assess the unique needs of a commercial property's lawn and recommend a customized treatment plan to keep it looking its best.
Over 30 years of experience and fully insured! Open 24/7 – Emergency Service Available!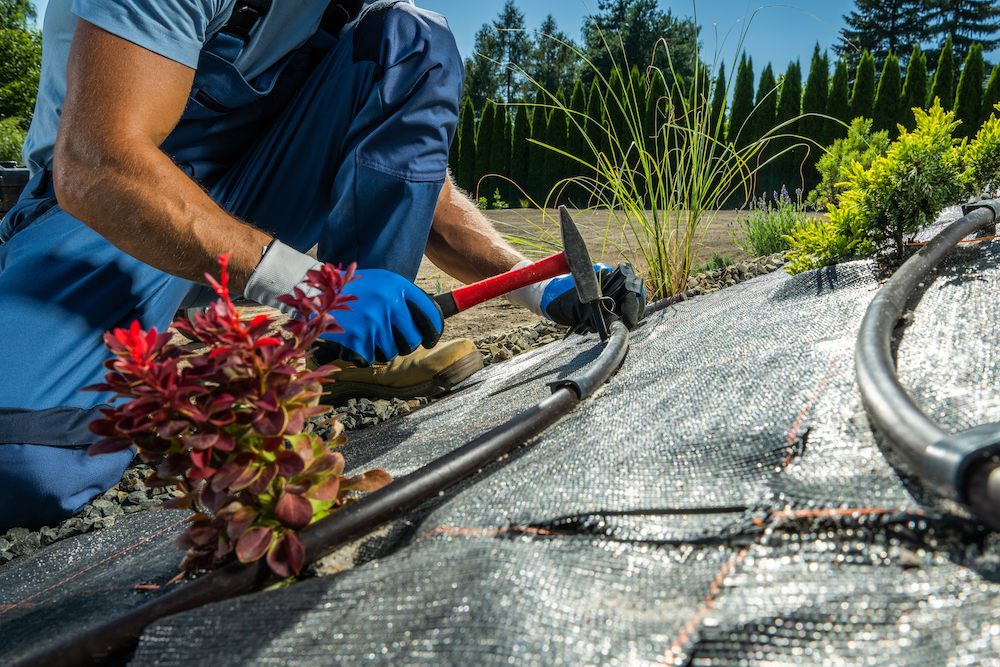 Irrigation System Installation
The installation of an irrigation system is an important investment for commercial properties that want to maintain a healthy and vibrant landscape. With the help of JGM Landscaping, commercial property owners can ensure that their irrigation system is designed and installed properly and provides reliable and efficient water to their plants and trees.
Erosion Control
Erosion control is an essential aspect of maintaining the appearance and safety of commercial properties. Erosion can be caused by a variety of factors, including weather, soil type, and land use. To prevent erosion, it is important to implement measures such as installing erosion control blankets or mats, planting vegetation to stabilize soil, and creating drainage systems. These techniques help to prevent soil loss, improve water quality, and protect commercial property investments.
Lawn Aeration
Lawn aeration involves perforating the soil with small holes to allow air, water, and nutrients to penetrate the grass roots. This helps to alleviate soil compaction and allows the grass to grow deeper, stronger roots. Aeration is typically done in the fall or spring and can improve the overall health and appearance of the lawn, making it more resistant to drought and disease. It is recommended that commercial properties have their lawns aerated at least once a year.
Lawn Fertilization
Lawn fertilization helps to maintain a lush and healthy lawn for commercial properties. It involves the application of essential nutrients to the soil, which are required for proper growth and development of grass. Fertilization should be done at the right time and with the right amount of nutrients to ensure optimal growth, color, and thickness of the grass. Regular fertilization can also help to prevent weed growth, disease, and pest infestation, resulting in a beautiful and healthy lawn for your business.
Landscape Design and Installation
Landscape design and installation creates an attractive and functional outdoor space that reflects the brand image of the business. This service includes the design and installation of hardscapes, softscapes, irrigation systems, outdoor lighting, and more. A well-designed and maintained commercial landscape can attract customers, increase property value, and create a positive image for the business.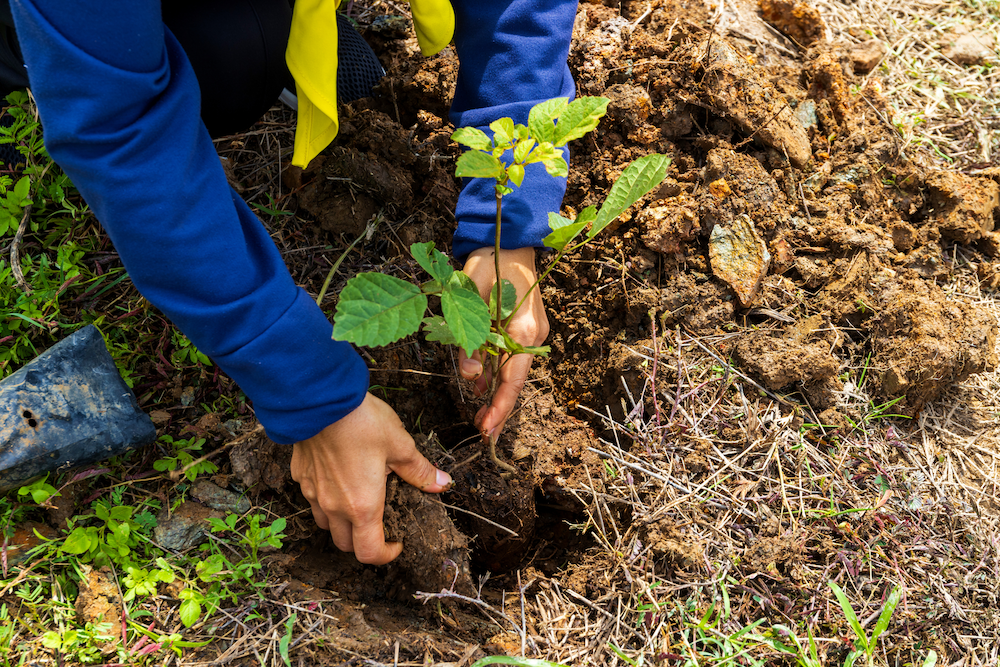 Tree and Plant Installation
Tree and plant installation services for a commercial property involves the selection, procurement, and installation of various trees, shrubs, and other plants to enhance the appearance and functionality of the commercial landscape.
Tree and Plant Installation Continued
JGM Landscaping can assist commercial properties in choosing the right plant species based on factors such as soil type, sun exposure, and maintenance requirements. Proper tree and plant installation involves careful excavation, soil preparation, and post-installation care to ensure healthy growth and longevity. Regular maintenance, such as watering, pruning, and fertilization, may also be necessary to maintain the health and beauty of the newly installed trees and plants. Properly installed trees and plants can enhance the aesthetic appeal of a commercial property's landscape, increase property value, and even provide environmental benefits such as air and water filtration.
Trenching & Excavation
Trenching and excavation requires the installation or repair of underground utilities, drainage systems, or foundation work. Our team of professionals has the expertise and equipment necessary to handle all types of trenching and excavation projects. We use state-of-the-art equipment and techniques to ensure that the job is done safely and efficiently. Our skilled technicians will work with you to determine the best solution for your needs, and will handle all aspects of the project from start to finish, ensuring that it is completed on time and within budget. Whether you need trenching and excavation services for a new construction project or to repair existing infrastructure, we have the knowledge and expertise to get the job done right.
Deck Installation
Deck installation is a popular service for commercial properties looking to enhance their outdoor space. Our team of professionals can work with businesses to design and build custom decks using high-quality materials that are durable and long-lasting. Whether it's for an outdoor seating area, a break space for employees, or a gathering spot for customers, a well-designed deck can add value and functionality to any commercial property. We also offer deck repair and maintenance services to keep them looking their best.
Gazebos Installation
Gazebo installation is a popular service for commercial properties looking to enhance their outdoor space. Whether it's for relaxation, entertainment, or hosting events, a well-designed and installed gazebo can add functionality and aesthetic appeal to any property. The process involves working with a landscaping company to determine the appropriate location, size, and design of the gazebo, followed by professional installation and finishing touches. With the right design and placement, a gazebo can become a standout feature of any commercial property.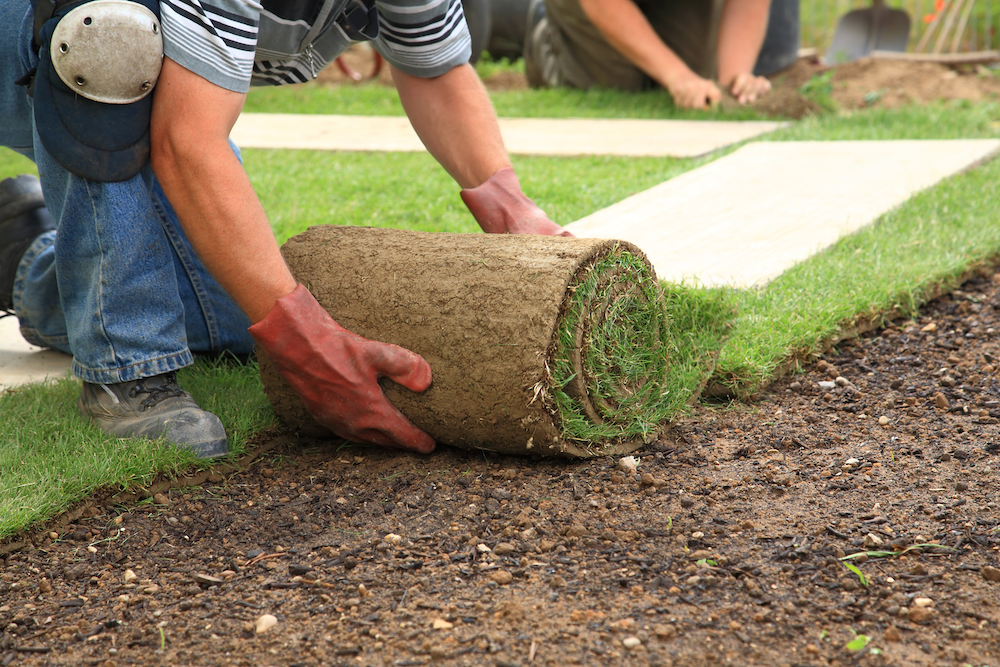 Sod & Seed Installation
Sod and seed installation is an essential part of maintaining a lush and healthy lawn for commercial properties. Sod installation is a quick way to transform a patchy or barren lawn into a green and uniform surface. Seed installation, on the other hand, is a more affordable option that requires a longer time frame to establish a full and healthy lawn. Our team of experts can help you determine the best option for your specific needs and provide professional installation services to ensure a vibrant and healthy lawn.
Outdoor Lighting Systems
Outdoor lighting systems are an important component of commercial landscaping, as they enhance the appearance of the property and increase safety and security. Lighting can be strategically placed to highlight specific landscape features, provide guidance along walkways, and deter potential intruders. Additionally, advances in LED technology make outdoor lighting systems energy-efficient and cost-effective for businesses.
Field Cutting / Bush Hogging
Field cutting, also known as bush hogging, is a specialized service that involves cutting tall grass, brush, and other vegetation in large open areas, such as fields, meadows, and pastures. This service is often necessary for commercial properties, such as farms, golf courses, and parks, to maintain a neat and tidy appearance while also preventing overgrowth and potential fire hazards. The equipment used for field cutting is typically a large tractor-mounted mower known as a bush hog, which is capable of cutting through dense vegetation and tough brush.
Turf Renovations
Turf renovation is an essential aspect of maintaining a healthy and vibrant lawn for commercial properties. This process involves the removal of damaged or worn-out turfgrass and the planting of new grass seed or sod to improve the overall health and appearance of the lawn. Along with seeding or sodding, other renovation techniques such as aeration and topdressing can also be implemented to improve soil conditions and promote healthy root growth. By renovating the turf, commercial properties can maintain an attractive and professional appearance while also promoting the health and longevity of their lawn.
Slope Maintenance and Restoration
Slope maintenance and restoration refers to the process of stabilizing, repairing, and maintaining steep slopes on commercial properties. This is typically done through the use of erosion control methods such as retaining walls, terracing, and planting of erosion-resistant vegetation. Proper slope maintenance is important for preventing soil erosion, landslides, and other potential hazards. It can also improve the aesthetics and functionality of the property by creating usable space on otherwise unusable terrain.

"The yard's never looked better. High quality, friendly and professional. Great team -- and the owner even stopped by to check on progress. You can hire with confidence."
ML on Google

"Joe and the boys are awesome. Getting my house ready for sale and needed work done immediately. Joe came and gave me an extremely reasonable estimate and work was done in record time. Highly recommend!!!!!"
Rickie Shulman Straff on Facebook

"JGM rocks very nice work and great group of guys."
Ward C. Boyle on Facebook